About
Us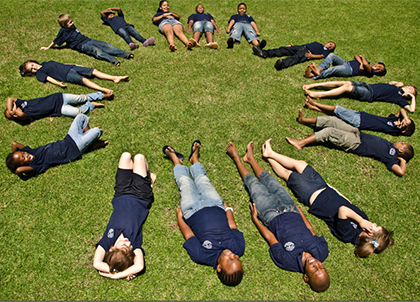 Ligno Vitae Academy is a four-term, independent Christian school for pupils with learning difficulties. We provide specialized education for students on the Autism Spectrum, ADD, ADHD and SPD.
The Academy was founded in 2011 and we opened our doors in January 2012. The grounds are situated in Weavindpark, Pretoria.
The school is set in a farm-like environment, with 24-hour access controlled security. The peaceful setting and spacious and secure grounds provide an ideal environment for students with ADD, ADHD, SPD(Sensory Processing Disorder) and Autism.
The Academy is registered with the Department of Education and follows the CAPS curriculum.
Ligno Academy's mission is to provide an environment where students with remedial needs can reach their full potential. We encourage the development of self-esteem, self-confidence, creativity, and also allow first-hand experience of solving real-life problems.
We are a member of The Association for Autism (AFA) and Autism SA. We offer structured programs, based on a multi-disciplinary approach, which provides the opportunity to develop the cognitive, physical, language, perceptual, social and emotional skills needed for future learning.
AFTERCARE
Aftercare facilities are available and learners are supervised in a safe and loving environment until they are collected.
The learners need to bring packed lunch with them and a microwave is available for food to be warmed up if necessary.
The aftercare program includes a quiet time, creative activities, homework session and free-play time.